Country House in Alentejo
well-being and tranquility
A place of Leisure and wellness
Located in the heart of Serra do Mú, Monte Gois Country House & Spa is a very unconventional Country House in Alentejo that features a mix of colors ranging from pink to blue tones, including Terra Cota, without excluding the more traditional whitewashed. This leisure space, with an eclectic and welcoming atmosphere, was created with one main objective: to provide guests with a climate of well-being and tranquility, in a zen environment.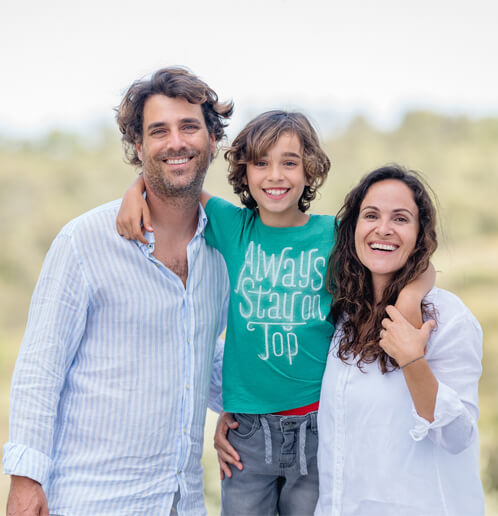 Relax in a zen environment
Monte Góis offers a varied decoration, combining the African ethnic style with Alentejo's decoration pieces and traditional handicrafts from the region. Upon arrival, Ricardo's natural friendliness and Cátia's sweet tone make us feel immediately at home.
Make your reservation now
On our official website you can book safely with the best rates
Undoubtedly the best place I've ever been, 5* stay, it's worth the second we breathe in Monte Góis! Friendly people, everything very well structured! Very grateful for the experience!
We just loved it. I recommend it for those who want tranquility, escape the hustle and renew their minds with a beautiful landscape and 5-star housing conditions. Note for the friendliness of the staff.
If the idea is to leave the car for a few days and have everything available to spend moments of total relaxation, this is the place. In the middle of nature, away from the main paths, the rooms are super comfortable and typical.